Cruising
No better way to enjoy the Chesapeake bay fishing on board Bay Eagle. We aim to make your trip enjoyable as possible. Enjoy fishing or cruising on a 46' deadrise style fishing boat. The Bay Eagle accommodates up to 30 passengers. Full and half days available . Enjoy fishing from the waters of Chesapeake Bay from Tolchester Beach to Chesapeake Beach MD..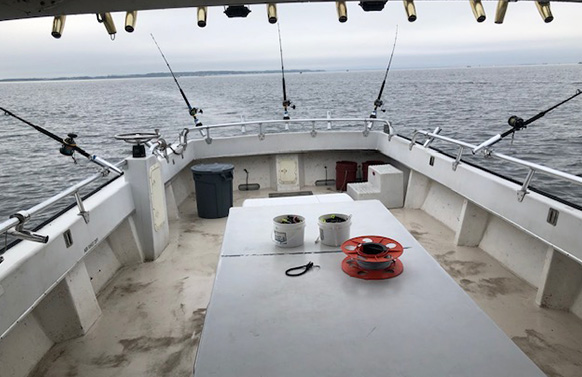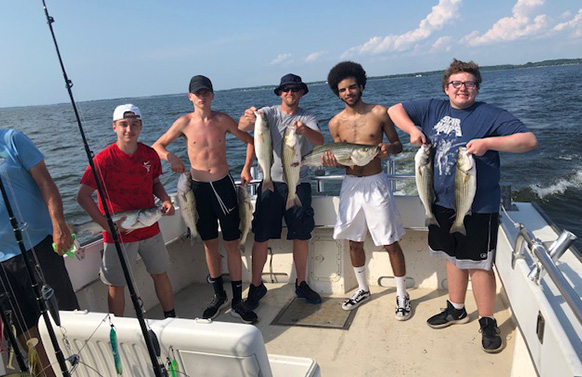 Catering
Catering can be obtain by contacting bread and butter kitchens or by Palate Pleasers.com. They will deliver to the vessel on your day trip.
Chesapeake Bay is known for it brackish water fed by Susquehanna river fresh water and Atlantic Ocean salt water cruising.
Bay Eagle
May 1-15
Trophy season 35" or greater 1 per person.
May 16
Thru December 10 stripers or rockfish 2 per person 19" or greater
The last two weeks of July rockfish are closed, and Spanish mackerel and blue until September.
Types fish
Rockfish, red drum, spot, perch, croaker, bluefish, and Spanish mackerel
Type of Fishing
Trolling, chumming, live lining, and bottom fishing.